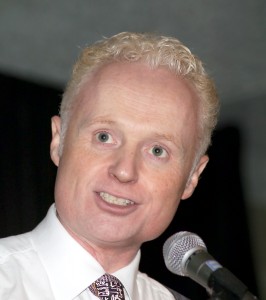 Brian Lee Crowley is Managing Director of the Macdonald-Laurier Institute. MLI is the only think tank in Ottawa dealing with the full spectrum of issues falling under the jurisdiction of the federal government and was recently (2013) ranked as one of the Top Three New Think Tanks in the World by the University of Pennsylvania. As a result of his work at MLI, Crowley is regularly ranked one of the 100 Most Influential People in Ottawa by The Hill Times. In addition  he is a best-selling and international award-winning author, frequent commentator across all media, and a widely-read columnist in the Globe and Mail, the Ottawa Citizen, the Calgary Herald and the Vancouver Sun, while his op-eds appear in newspaper and magazines in Canada, the US and internationally.
Crowley is also a gifted speaker, discussion moderator and communicator. Scores of industry associations, professional groups, boards of directors, government agencies and NGOs have had him as a featured speaker at conferences, meetings and retreats in recent years, always to rave reviews from the attendees. Finance Minister Jim Flaherty, for whom Crowley chairs an annual summer retreat with senior economic influencers, has called Crowley simply the best discussion moderator in the country. Countless event organisers have said that he held their audiences enthralled by making complex topics easily graspable and then weaving into those explanations new insights about how to resolve perennial problems and challenges. As one former federal cabinet minister said, "Brian can inject levity and thought provocation into the same sentence."
Just a few of the major policy areas on which Crowley has inspired audiences include health care, Aboriginal affairs, Senate reform, national security, equalization, Canada-US relations, education performance and accountability, social programme reform, the coming revolution in agriculture and rural society, natural resources and public finances, the future of local government, and regional development policy.
Whether you are looking for a powerful speaker to energize your audience, a stimulating and thoughtful public intellectual to engage your board in a private discussion about global and national issues, or a tough but constructive moderator to lead your group through a challenging direction-setting discussion, Brian Crowley will get the job done and make you look good while doing it.
Interested? Find out more…
If you are interested in finding out about the possibility of having Brian speak to your audience, board or other group, please get in touch.